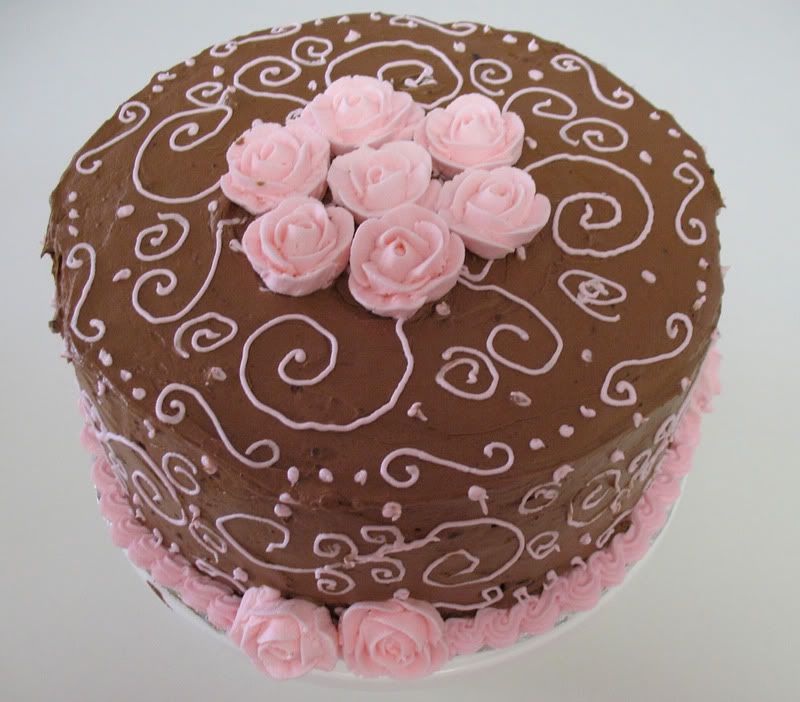 Here it is, the cake I made for my mom's birthday. It was good, but I am not a big cheesecake fan so I could have done without the layer of cheesecake.
Mom loved it so it's all good.
Chocolate Fudge cake with chocolate (Godiva liquer) frosting, Cream cheese frosting, and a layer of plain ole cheesecake.