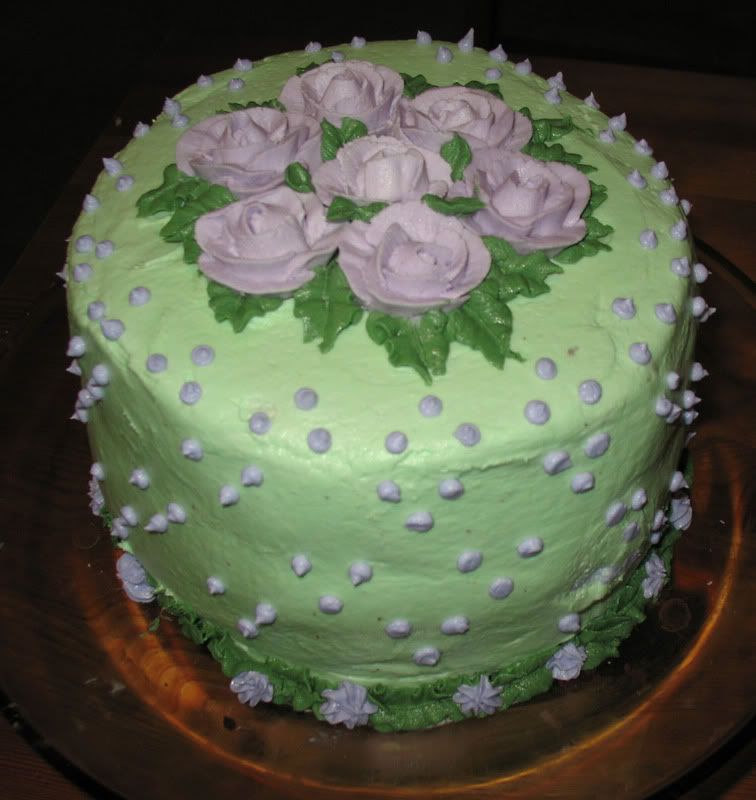 I literally threw this cake together. I decided at about 1:30 this afternoon that I had a cake making bug up my butt and went out to the store to get the supplies I needed. I figure the "messyness" is okay because it's kind of a nature-ish cake. Yeah, it was intentional, mmm hmmm, yeah that's it.
Chocolate fudge cake with cookies and cream buttercream filling and buttercream frosting.
And here's a small picture of another cake I did for a coworker for giving me his monitor. It's really hideous up close so you only get a little peek!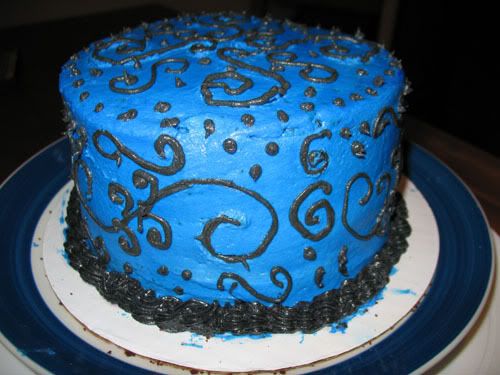 Hey, I had to make lavendar and mint frosting into manly colors, and this is really the only color combo I could think of that would work.